Dental Clinics
Helping Patients While Enhancing the Student Experience
"Professional! My dental student is a perfectionist. I never had a question or concern. I felt very relaxed."
Colleen Bray
Dental Education Clinic Patient 
Clinics operated by the College of Dentistry provide patients with up-to-date and evidence-based care delivered by students under the supervision of licensed dentists. The quality education provided to the next generation of USask dental graduates is designed to enhance the patient and student experience.
A wide range of patients receive oral heatlh care at the USask clinics. Community members receive treatment at the Dental Education Clinic at reducted rates. Saskatoon West Dental Clinic is focused on providing inclusive care to priority populations in a culturally appropriate manner.
Community Dental Clinics
Saskatoon West Dental Clinic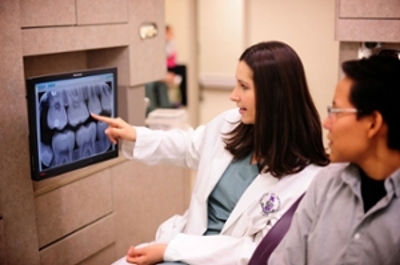 Saskatoon West Dental Clinic serves the city's core neighbourhoods with dental care that is accessible and available to all. The clinic is an outreach initiative of the College of Dentistry and operates on a private practice model.
Prince Albert Campus Dental Clinic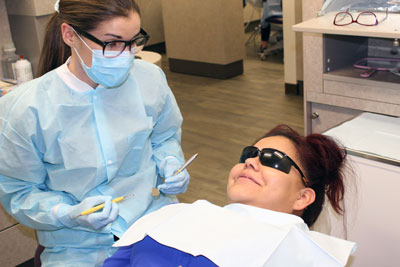 The Prince Albert Dental Clinic is temporarily closed to patients. The clinic is undergoing renovations to accommodate students in a new dental therapy program that will begin operation in the fall of 2023.