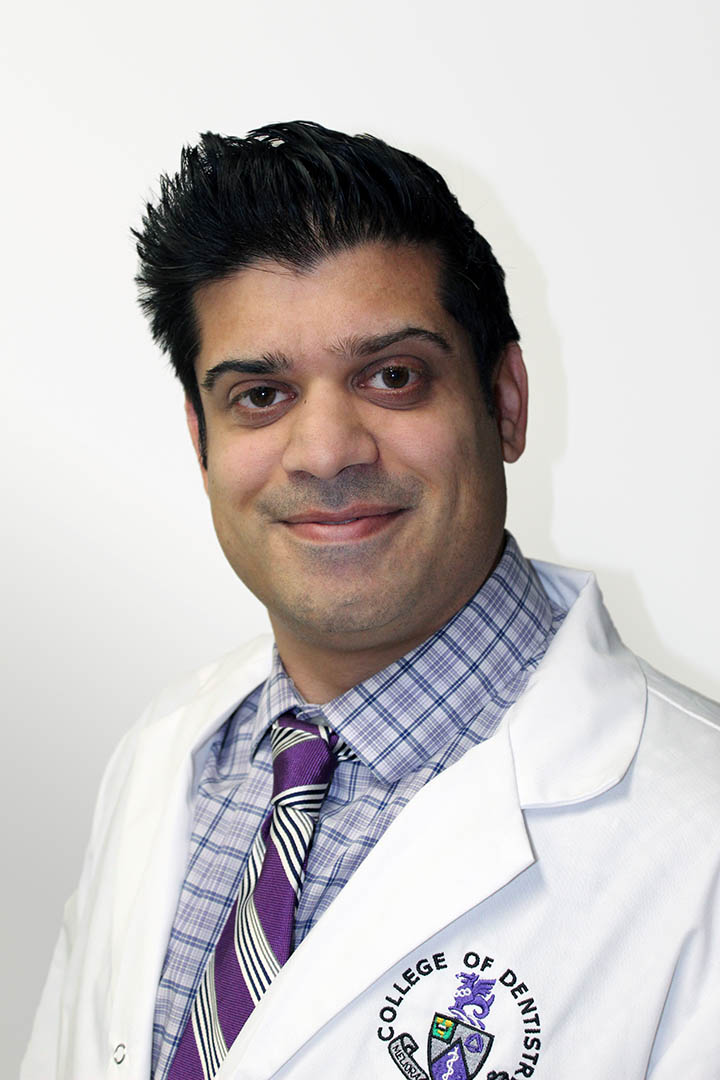 A cutting-edge research project that contributed to discussions around the national dental plan received funding though an innovative collaboration between the University of Saskatchewan (USask) and City of Saskatoon.
Dr. Keith Da Silva (DDS), assistant professor at USask's College of Dentistry, and Dr. Isobel Findlay (PhD), co-director of the Community-University Institute for Social Research, were awarded $24,918 for their project exploring connections between poor oral health, poverty, and overall quality of life for Saskatoon residents.
They co-led the project with the city's senior planner Michael Kowalchuk, who has community development experience from various city initiatives and working groups. 
Da Silva said the idea for the project came from observing the dental college's student-run free dental clinic that operated in downtown Saskatoon. Its goal was to provide dental services to underserved communities. The free clinic was so popular that the lineup for service went around the block even in winter months, he said.
"Not being able to access dental care is affecting daily life in almost every aspect," Da Silva said. "It just has a kind of progressive effect on everything."
To obtain data for the project, researchers surveyed patients who had accessed the clinic. As Da Silva put it, the project showed a correlation between dental care, self-esteem, employability, and quality of life — and highlighted a greater need for access to quality dental care for underserved and impoverished residents. 
"We knew the problem was there, but not the extent of it, the impact," he said. "We know if you're missing front teeth, it's harder to smile, you don't feel as good about yourself. But when you start linking that to your ability to go to a job interview, which our survey shows, it starts having more depth of meaning to the overall nature of the problem."
The data from this project has already been used by local and national researchers and advocacy groups. Da Silva, president of the Canadian Association of Public Health Dentistry, said the results of this project were a part of discussions around this year's federal dental plan for low-income Canadians.
Project funding was provided through the Research Junction initiative, which supports the creation and development of joint university-city research projects to address contemporary urban issues for the benefit of residents.
USask funding came from the Pathways to Equity initiative, which supports community-centric research focused on homelessness, social justice, education, and health. The Pathways to Equity initiative receives support from an anonymous donor. 
Read the full news release
.